if_then_else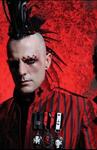 Offline



Joined: 01 Nov 2007
Posts: 198




Ville: Orléans / Tours
Posted: Tue 8 Jan - 01:50 (2008)

 

   Post subject: The Birthday Massacre

---

 





Line Up:

- Michael Falcore - Guitar

- Adm - Keyboards

- Chibi - Vocals

- J. Aslan - Bass

- Rainbow - Guitar

- Rhim - Drums  




Biographie:


Le groupe officiellement formé en 2000 à Toronto, connu à cette époque en tant qu'

Imagica

, joua pour la première fois dans une boîte de nuit londonienne.
En 2oo1, le groupe commença à enregistrer leur premières démos (Imagica Demos 1 & 2). A cette époque, ils changèrent

Imagica

en

The Birthday Massacre

. Puis en 2002, le groupe sort son premier véritable album: Nothing And Nowhere.
Le 20 juillet 2004, The Birthday Massacre pond son nouvel opus: Violet, qui reprends quelques chansons de l'album précédent. Après une tournée américaine et européenne, ils reviennent en studio pour sortir un nouvel album intitulé Walking With Strangers en 2007.
Mais The Birthday Massacre est avant tout un projet audio-visuel, en développement depuis 1999. Le son de TBM s'accorde avec un grand choix de thèmes créatifs, et se fond en une palette de genre de musique très colorée, contrastant avec leur imagerie.
En associant l'imagerie, le son, la mode et leur performance, TBM aspire à creer une experience à la fois unique et possèdant divers facettes. "Nous avons dévellopé un monde inspiré par l'émotion, les souvenirs, la satyre, l'horreur, la romance, le fantastique, la nostalgie et la tragédie.

Discographie:

Imagica I (2000)

1. Over
2. Remember Me
3. Under The Stairs
4. Happy Birthday
5. Nothing And Nowhere
6. Queen Of Hearts
7. Nighttime

Imagica II (2001)

01. Happy Birthday
02. Horror Show
03. Broken
04. Over
05. Promise Me

Deux démos assez dispensables, notamment dû à la production assez médiocre. A noter que seules trois chansons n'ont connu de remake à ce jour: Nothing And Nowhere, Queen Of Hearts et Nighttime.

Nothing & Nowhere (2002)

01. Happy Birthday
02. Horror Show
03. Promise Me
04. Under The Stairs
05. To Die For
06. Video Kid
07. Over
08. Broken
09. The Dream

Cet "album" regroupe surtout les chansons les plus importantes aux yeux du groupe avec une production nettement meilleure. A noter que la plupart des titres verront le jour sur Violet, dans une version plus travaillée. Un bon album cela-dit, la production apporte paradoxalement un gros plus. La voix de Chibi y est d'ailleurs assez discrète.

Violet (2005)

01. Prologue
02. Lovers End
03. Happy Birthday
04. Horror Show
05. Violet
06. Red
07. Playdead
08. Blue
09. Video Kid
10. The Dream
11. Black
12. Holiday
13. Nevermind

Premier vrai album et premier vrai succès. Les chansons sont liées par des interludes musicaux (Red et Black). L'ambiane générale est assez paradoxale (vis-à-vis du concept du groupe) avec des chansons assez aériennes (Violet, Holiday, Nevermind) et des chansons beaucoup plus gloques (Lovers End, Blue). Un très bon album en soit, bien que certaines parties me semblent assez répétitives.

Walking With Strangers (2007)

01. Kill The Lights
02. Goodnight
03. Falling Down
04. Unfamiliar
05. Red Stars
06. Looking Glass
07. Science
08. Remember Me
09. To Die For
10. Walking With Strangers
11. Weekend
12. Movie

Une production beaucoup plus propre qu'auparavant, mais TBM garde toujours ce son unique (notamment grâce à l'utilisation des claviers). La voix de Chibi y est beaucoup plus lisse et les compositions sonnent également moins electronique mais plus "rock" (Red Stars flirte d'ailleurs quelque peu avec le metal). On note le remake de deux anciennes chansons: Remember Me et To Die For, très bien remises à jour pour ma part.



Pour terminer, le

site officiel

(très agréable à visiter) et le

myspace officiel

du groupe. J'ai hésité à mettre ce topic dans la catégorie "punk/rock" mais je trouve que les elements electroniques sont assez importants pour être classé dans cette partie.

De manière générale, je n'ai pas vraiment d'album à conseiller. Tout dépends de l'ambiance recherchée: assez sombre dans Violet et beaucoup plus fantastique dans Walking With Strangers

.  


_________________
Vanity is all right, is really all right. Little miss world miss big bang sweetie.
Vanity is all right, is really all right. Miss universe miss the point completely.
Ludo02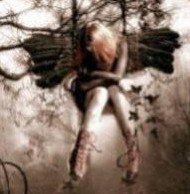 Offline



Joined: 06 Nov 2007
Posts: 10




Ville: Villers Cotterèts
Posted: Fri 11 Jan - 23:05 (2008)

 

   Post subject: The Birthday Massacre

---

J'aime bien ce groupe, je n'ai que l'album Violet  , je vais voir pour trouvé le nouvelle album